www.fauna.is is an image database of paintings by Jón Baldur Hlíðberg. Fauna now
contains almost 2000 images of various plants and animals. Images are added to
the database as Jón Baldur paints new ones or as older paintings are freed for publication.


The database can be searched by english, icelandic and latin names. Also there are
many names in various other languages and keywords. Two possible group searches
are possible, i.e. by common group names or by more specific and detailed groups. At the
bottom of this page there are links to "all birds", "all fish", ect.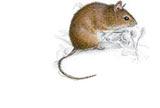 Publication rights can be bought for all images in the database. Prices vary according
to how they will be used, in what size and quantity. High quality prints can
also be ordered of most images, signed by the artist. To order prints or for further information please contact Jón Baldur Hlíðberg at jbh@fauna.is .

All images on this website are copyright of Jón Baldur Hlíðberg and are protected by international law. They cannot be copied or duplicated in any form without licensing them or obtaining an written authorisation from the copyright holder, Jón Baldur Hlíðberg
©Copyright Jón Baldur Hlíðberg 2002. Gautavík 14, 112 Reykjavík
Phone: 586-1095, Email: jbh@fauna.is